In Memory of Brian Parrish
Brian Parrish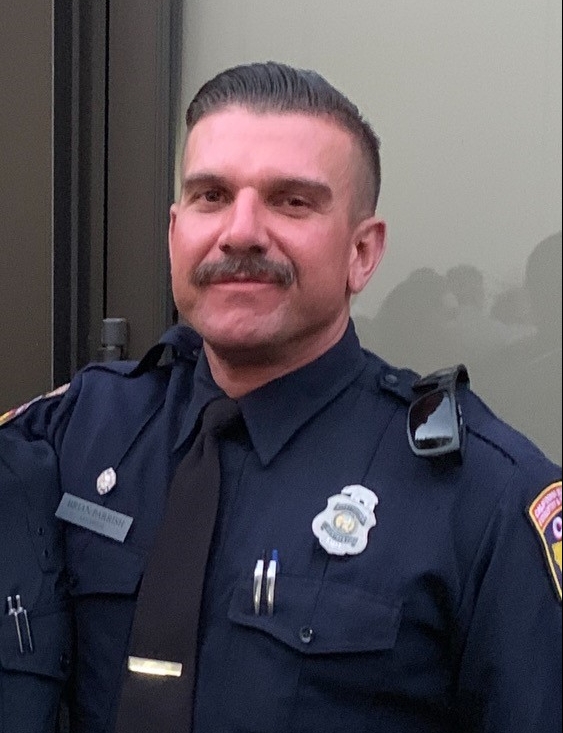 It is with a heavy heart that we report the passing of CAL FIRE San Diego County Fire Firefighter Brian Parrish who worked out of Fire Station 20 for four years. On January 31, 2021 Brian unexpectedly passed away while off duty at the age of 43.
Brian Parrish began his fire service career in 2014 with the United States Forest Service working on the Cleveland National Forest – Descanso District on both a Type 2 Fire Crew and Type 3 Engine.
In 2015 Brian became a Reserve Firefighter with San Diego County Fire which provided additional training and experience which was need to obtain a position with CAL FIRE.
In 2017 Brian achieved his goal of becoming a CAL FIRE Firefighter and was first assigned the Fire Crew 20, then later to Fire Station 20 working out of CAL FIRE San Diego Headquarters. In 2019, Brian was assigned to the CAL FIRE Dozer Program where he assisted the Fire Equipment Operator in utilizing heavy equipment during firefighting operations, this included hiking out in front of the bulldozer in steep, arduous terrain and ensuring the safety of the Fire Equipment Operator and others on the Fire Ground.
In 2020 Brian returned to his position as Firefighter at Fire Station 20 and was deployed on several assignments over the busy 2020 Season. Brian was an integral part of the fire station and crew
Brian completed his degree Associate of Science Fire Protection Technology at San Diego Miramar College. Brian made his way on the Dean's list for each semester of attendance, achieving the highest honors, a 4.0 GPA. Brian had achieved these educational accolades while helping raise a family and starting a new career in the fire service.
If you had the opportunity to have met Brian, you automatically loved him. He was a son, brother, father, grandfather, boyfriend, loyal friend to many, and a hard-working selfless fire fighter. He was a proud firefighter with an infectious positive attitude. Brian was a true hero in every sense of the word. He was passionate about people, nature, and animals. He influenced everyone he met, the world will never be the same now that he is gone. He was born on the darkest day of the year but shined as the brightest light. His charisma and humor were unforgettable. To Brian, it was always just "another day in paradise".
CAL FIRE and CAL FIRE Firefighters Local 2881 are working with Brian's family on funeral planning and support.
This fundraiser is being created to honor Brian and to support his family with funeral costs and final arrangements.
https://www.l2881sd.org/wp-content/uploads/2021/02/memorial_lodd.jpg
447
500
icentrics
https://www.l2881sd.org/wp-content/uploads/2018/04/iaff_logo.png
icentrics
2021-02-06 12:38:11
2021-02-06 17:22:13
In Memory of Brian Parrish