San Diego Unit Rotational Work Schedule Resources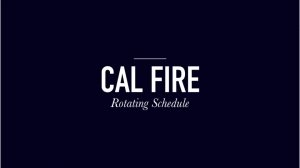 Bump Schedule Voting Results:
1. 95% participation of those affected
2. 318 Total Affected Members
3. 302 Ballots Collected
4. Yes = 163
5. No = 130
6. Abstain = 9
7. 50% + 1 needed to pass = 152
The MVU Bump Schedule has passed with 163 Yes votes.
A meet and confer is the next step in the process. Thank You to all that participated and to Jared Covert for his hard work in collecting ballots. 
Follow us on Facebook for updates and information.
Thank you to all for your patience and participation in this process!
To review the Rotational Work Schedule Presentation click below or view your 2019 Calendar based on your current duty days click below.
CAL FIRE Rotating Schedule 8.1.18
https://www.l2881sd.org/wp-content/uploads/2018/09/rotational-schedule-pic-2.jpg
539
960
Chris Resnick
https://www.l2881sd.org/wp-content/uploads/2018/04/iaff_logo.png
Chris Resnick
2018-09-09 00:39:15
2018-10-11 15:14:42
San Diego Unit Rotational Work Schedule Resources