CALFIRE San Diego County
Firefighter's Benevolent Fund
The CAL FIRE San Diego County Firefighters Benevolent Fund is a 501c3 non-profit organization.  The fund is managed by the CAL FIRE Firefighters of Local #2881 – 10th District Officers.  The fund provides support for the families of the fallen, ill and/or injured.  It also assist with the Health and Welfare of our Firefighting Members and their families.   There are not words to explain how grateful we are to those who support what we do.
Thank You,
Patrick D. Walker, 10th District Vice President – CAL FIRE San Diego County Firefighters of Local #2881
Brian Parrish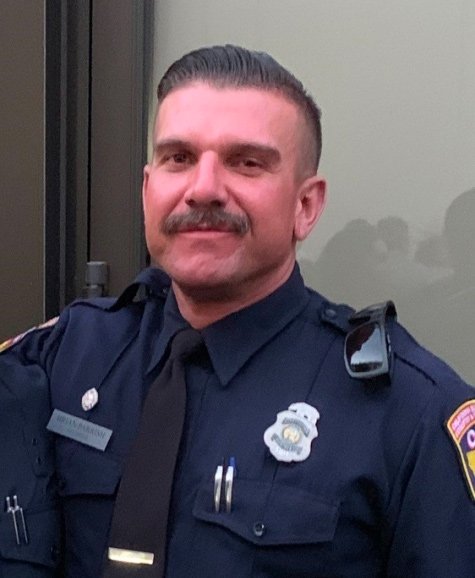 It is with a heavy heart that we report the passing of CAL FIRE San Diego County Fire Firefighter Brian Parrish who worked out of Fire Station 20 for four years. On January 31, 2021 Brian unexpectedly passed away while off duty at the age of 43.
Brian Parrish began his fire service career in 2014 with the United States Forest Service working on the Cleveland National Forest – Descanso District on both a Type 2 Fire Crew and Type 3 Engine.
In 2015 Brian became a Reserve Firefighter with San Diego County Fire which provided additional training and experience which was need to obtain a position with CAL FIRE.
In 2017 Brian achieved his goal of becoming a CAL FIRE Firefighter and was first assigned the Fire Crew 20, then later to Fire Station 20 working out of CAL FIRE San Diego Headquarters. In 2019, Brian was assigned to the CAL FIRE Dozer Program where he assisted the Fire Equipment Operator in utilizing heavy equipment during firefighting operations, this included hiking out in front of the bulldozer in steep, arduous terrain and ensuring the safety of the Fire Equipment Operator and others on the Fire Ground.
In 2020 Brian returned to his position as Firefighter at Fire Station 20 and was deployed on several assignments over the busy 2020 Season. Brian was an integral part of the fire station and crew
Brian completed his degree Associate of Science Fire Protection Technology at San Diego Miramar College. Brian made his way on the Dean's list for each semester of attendance, achieving the highest honors, a 4.0 GPA. Brian had achieved these educational accolades while helping raise a family and starting a new career in the fire service.
If you had the opportunity to have met Brian, you automatically loved him. He was a son, brother, father, grandfather, boyfriend, loyal friend to many, and a hard-working selfless fire fighter. He was a proud firefighter with an infectious positive attitude. Brian was a true hero in every sense of the word. He was passionate about people, nature, and animals. He influenced everyone he met, the world will never be the same now that he is gone. He was born on the darkest day of the year but shined as the brightest light. His charisma and humor were unforgettable. To Brian, it was always just "another day in paradise".
CAL FIRE and CAL FIRE Firefighters Local 2881 are working with Brian's family on funeral planning and support.
This fundraiser is being created to honor Brian and to support his family with funeral costs and final arrangements.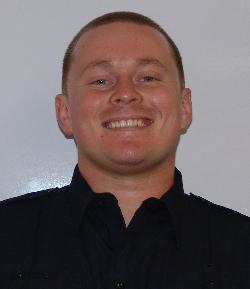 Yaro Katkov Family Support Fund
Yaro Katkov, a CALFIRE Firefighter in the San Diego Unit passed away on July 29th, 2019 at approximately 0307 hours. CAL FIRE San Diego County Firefighter's Benevolent Fund has established the Katkov Family Support Fund and is accepting donations.   All of the funds collected are used for providing direct support for Yaro's family.  The CAL FIRE San Diego County Firefighter's Benevolent Fund is a 501c3 non-profit organize.
Please keep Yaro, his family and our entire San Diego unit firefighter family in your thoughts and prayers.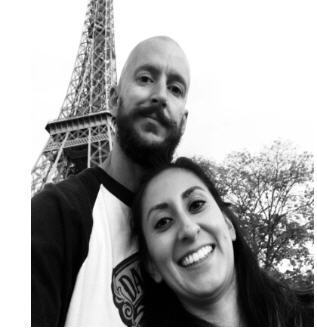 Geary Family Support Fund
Dan Geary, a Firefighter Paramedic assigned to the CAL FIRE Deer Springs Fire Protection District Fire Station #11 has passed away July 5, 2017 just after 10:00.  Dan had been in a year long battle with brain cancer.  CAL FIRE San Diego County Firefighters Benevolent Fund has established the Geary Family Support Fund and is accepting funds in support.   All of the funds collected will be used for the purpose of providing direct support for the Geary Family and cannot be used for anything other.  The CAL FIRE San Diego County Firefighters Benevolent Fund is a 501c3 non-profit organization.
This is the 3rd Firefighter we have lost in less than a years time.
Please keep Dan, his Family and Firefighter Family in your thoughts.
Iverson Family Support Fund
Cory Iverson is a true hero to our Southern California community. He lost his life while fighting the Thomas Fires on 12/14. He leaves behind his best friend and devoted wife and a daughter with another little girl on the way.
Cory was an Engineer at the Dulzura Fire Station and grew up around CAL FIRE being the nephew of Fire Captain Retired Steve Thomas from Rainbow Camp.
This year Cory will be remembered on the Calfornia Firefighters Memorial in Sacramento and the National Firefighters Memorial in Colorado Springs.
Cory was a true professional, a hero and is missed dearly.  Donations to the CAL FIRE San Diego County Benevolent Fund in support of the Iverson Family are tax deductible and provide much needed assistance to the family.
Mitchell Family Support Fund
Ryan Joseph Mitchell, beloved son, husband, father, friend and Fire Captain. He was loved and respected by so many.  Surfer, natural athlete, adventure seeker, Jack of all trades, master of many.
Known as Lil Michelin man as a babe, Punkin in his youth, RJ by his sports teams, Pepper (one of the spice boyz) by the Locos Mocos crew, Noodle by his surfer family.  He excelled in all that he attempted and lived his life for each moment. Ryan had a heart full of truth, class and character established on a foundation of moral clarity.  His opinion was often counter to current culture, but he was never afraid to express it as it was founded in truth.
Captain Patrick Walker: "Ryan was not just a Firefighter, Ryan was a CalFire Captain and he was an exceptional one".
Ryan is survived by:
Wife, Denelle, son Aiden, Jessie and faithful Blue Healer adventure hound Oso
Parents, William and Leslie Mitchell
Grandparents, Elwyn and Ann Gates, Jessie Gates
Uncles, Thomas Mitchell, Scott Dollard
Aunts, Lisa Phillips, Dana Mann, Cindy Dollard, Lynn Ann Harris
9 cousins and 12 In-law family members
Ryan knew in his early teens that he wanted to be a firefighter.  Prior to his High school graduation he began to seek volunteer opportunities at various stations as directed by various department friends of the family.  Soon after graduation from high school he attended Mira Mar College for fire science classes.  Ryan's exemplary fifteen year carrier with CalFire, San Diego County Fire, Helitack and US Forest Service and his numerous qualifications are the hallmarks of a career dedicated to serving communities throughout the state.  He loved his job and the men and women he served with, always putting others first.  He is and will be sorely missed by so many, but we will rejoice in the time we have had to live, laugh and love with him. Please donate to the Ryan Mitchell Memorial Fund below. Thank You!